Michael Rayner key Speaker - 50th Re-union NSBHS1973
For the enjoyment again of all who attended the 50th reunion. The incredibly interesting talk of Michael Rayner on architecture, how creativity can solve problems and the comaraderie of Australians when adversity strikes. It is easy to understand why Michael was appointed a Member of the Order of Australia for his services to architecture. If you missed the reunion a chance to catchup on one of the highlights.
The Band - formed from classmates, partners and a couple of friends playing at the After Party
Video courtesy of Ian Carragher
Video courtesy of Ian Carragher
Video courtesy of Ian Carragher
50th Reunion and After Party - A Great Success
We will take comments like "What a wonderful couple of events! My most enjoyable weekend in ages" and "fantastic event" as endorsement that the 50th Reunion and After Party were a great success. Having 93 attendees at the 50th Re-union and 61 coming along to the next day after party was a great turnout.
My favourite parts of the weekend in no particular order was the comaraderie of our entire group with each other. Old friends mixed with new friends in an atmosphere of convivial conversation was simply wonderful.
Video courtesy of Ian Carragher
The school tour on the Friday was fun with hilarious laughter at the antics we used to get up to. The new headmaster was charming and enjoyed learning of much of the history of the school first hand from some of the school pupils of '73.
Michael Rayner's talk was facinating how he combined an ethos of structure, nature, art and craft to guide his wonderful archtitectural designs. Using designs of the DNA helix to guide bridge design, or the strength of trees to help solve structural problems of building was facinating. The passion and enjoyment was evident in Michael's discussion of his favourite project of the Dinosaur House. His personal experience of the Brisbane floods was moving and the design response to broken wharves with gates that could automatically swing open in a flood was so smart.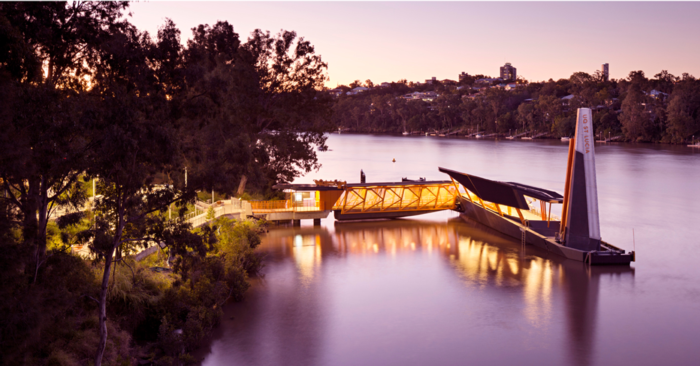 The Sunday highlight was no doubt the musical talent of the "band". The music was just great and a huge thanks to Andrew Hoyle, Neale Morison, Raoul Hawkins, Simon Fraser, Jim Marjoram and singers Sue Hoyle and friend plus the guest drummer for putting on such enjoyable entertainment. It was obvious that not only the audience was having fun but the band were having a great time playing together. I am sure we will be able to get the band together for a future event.
Video courtesy of Adrian Graham
Thanks to those who have posted photos and videos capturing the fun of the weekend events, particularly Ian Carragher and Adrian Graham.