Clontarf to Grotto Point Lighthouse/Dobroyd Head Walk
What a fantastic day!!! Weather was superb, started off at Clontarf at 10am and walked to Grotto Point Lighthouse.
Those on the walk
James Daniel
Bruce Batterham and partner Lisa
Norm Matheson
Bill Lyons
Keith Longworth
These grow plus vitamins really seem to be working. I used to be shorter than Bruce once.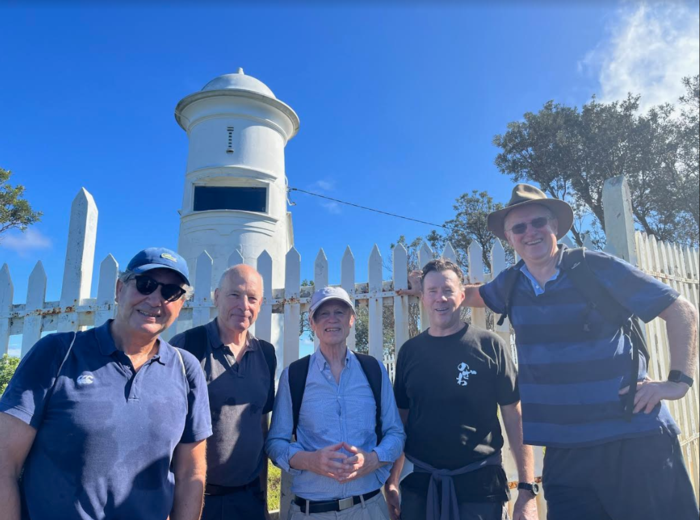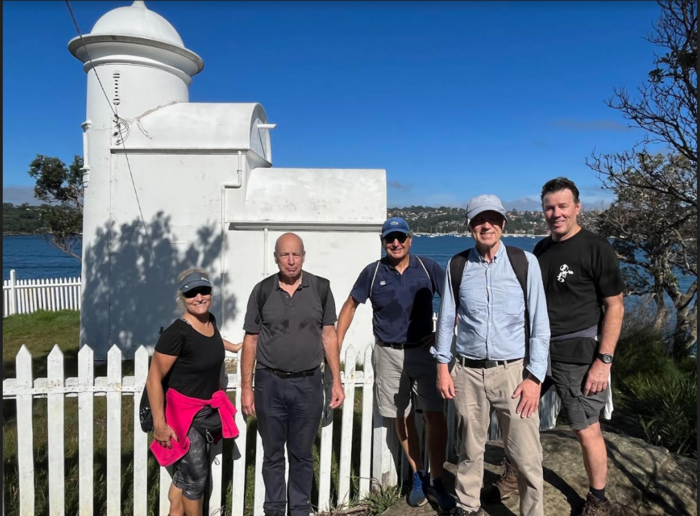 After Grotto Point Lighthouse we walked down to the the old huts at Craters Rock which was challenging but totally worth it. Overall the walk was 4 hours with all the extra trekking we did. Got back to Clontarf for drinks and fish/chips on the beach at 2pm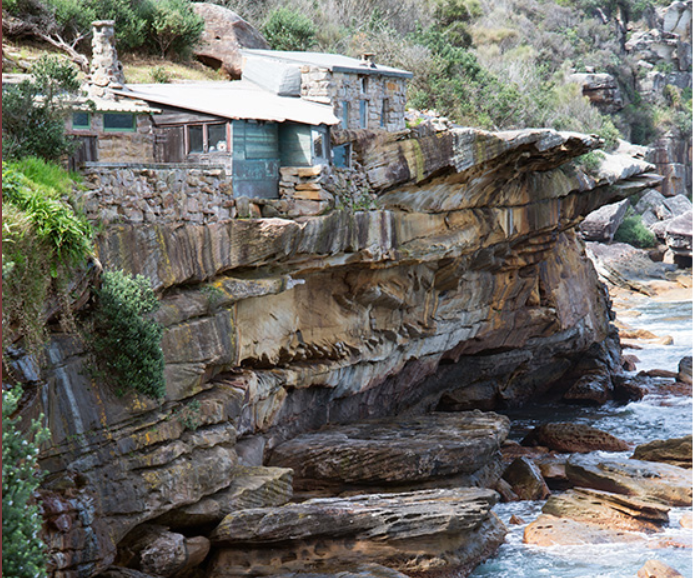 We even saw a wallaby on the walk.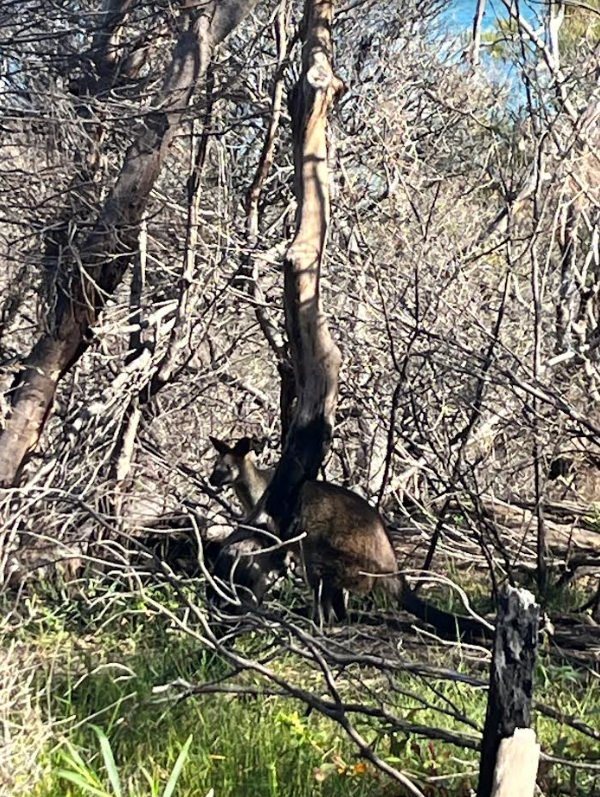 Rosemarie Longworth and Scotty Longworth (dog) joined us for a late lunch. Drinking beers and good wine after a long walk with great friends. Wow it doesn't get much better.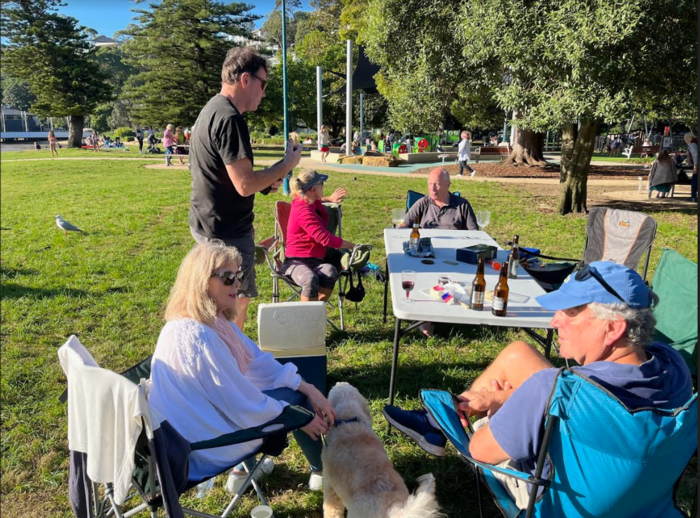 Planning for 50th Re-union # 4 - Tuesday 10 May 2022 7:30pm
Old Falconians Dinner 6pm Friday 22 September 2022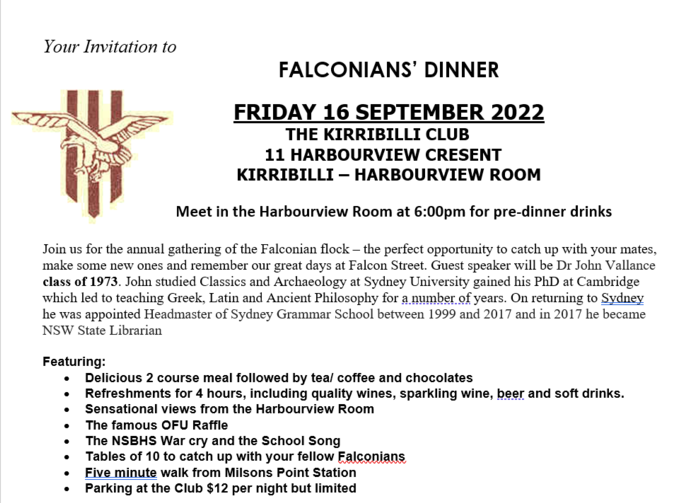 Booking Form click on this link /000/1/3/3/23331/userfiles/file/Annual%20Dinner%20invitation%202022.pdf
50th Re-union
Activities and venue for the 50th re-union have finalised with celebrations occurring over 3 days in October 2023. Come along with your partner or yourself, all combinations welcome. As a number of classmates are travelling from overseas or interstate for the event we located the main celebration around Manly as there is an abundance of hotels and Airbnbs. A number of local classmates will most likley have a holiday at the beach as well.
Friday 27 October 2023
4pm visit to the old school at North Sydney Boys High followed by casual drinks at the Greens (location of 30th & 40th re-unions)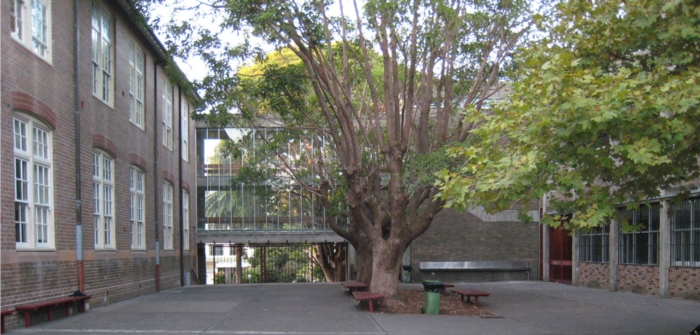 The Greens has been totally renovated and a great location if the weather is good. There is also a marqee if raining.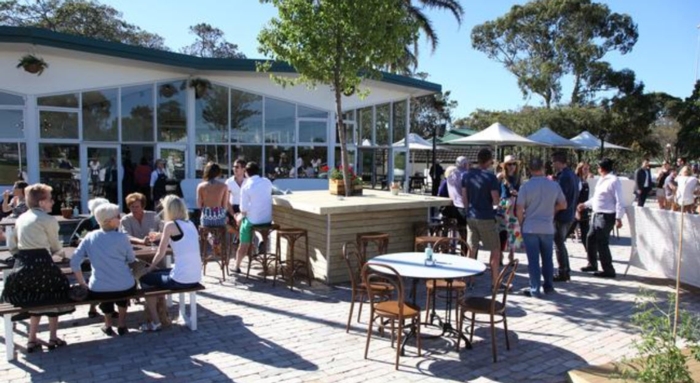 Saturday 28 October 2023
Main reunion event 6pm-11pm Many 16' Skiff club.
Great atmoshere, right on the water. Will be great fun.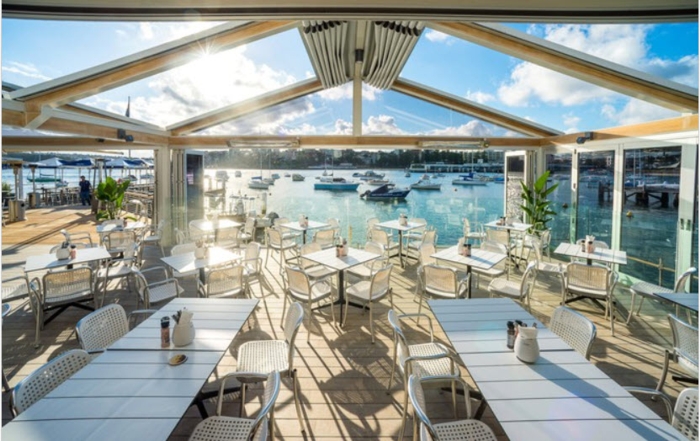 Sunday 29 October 2023
12:30-5:30pm Recovery at Narrabeen Surf Life Saving Club
The class of NSBHS 1973 has a swag of talented artists from jazz musicians, opera singers, folk and pop singers and those that can belt out a riff on guitars. We are trying to engage these talented classmates to come along to a recovery barbeque and "jam session" at the Narrabeen Surf Life Saving Club. We will also have a video tribute to the late greats Greedy Smith and Mark Simmonds that we hope all the talented artists and everyone else can join in.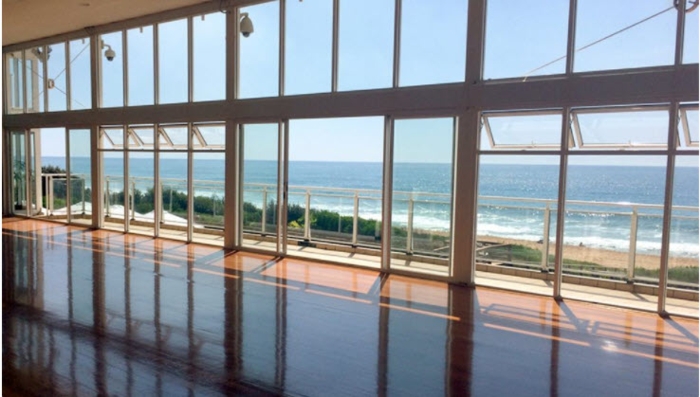 The aim is to finalise numbers before September next year as we need to put down the hard cash for securing the venues. So keep the dates free. After all of this fun we can give our vocal chords and livers a rest, maybe do it again 10 years later at the 60th.
Annual Luncheon - Mosman Rowers 19 Nov 1pm
What can we say, a great day catching up with old mates. Don't worry if you missed this one, we are going to have one every year !. See Forum for more photos and video.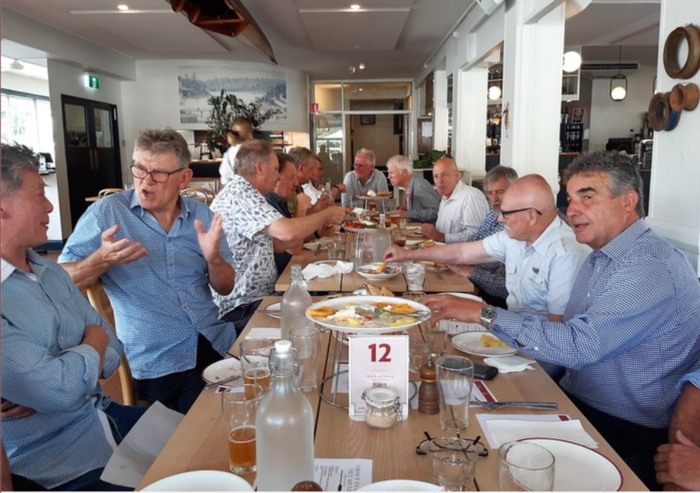 Those classmates who came along this year included
| | |
| --- | --- |
| First Name | Last Name |
| Bruce | Batterham |
| Geoff | Baxter |
| Alan | Bensoussan |
| Ian | Carragher |
| Greg | Clark |
| Greg | Crowe |
| James | Daniel |
| Laurie | Foy |
| Andrew | Hoyle |
| Rod | Leonarder |
| Keith | Longworth |
| Bill | Lyons |
| Norm | Matheson |
| George | Mavros |
| Ken | McLoughlin |
| Bernie | Newsom |
| Neil | Rickard |
| Peter | Sheldon |
| Bruce | Watson |