Port Macquarie 30-31 July 2022 (updated 1/8/2022)
Well Port Macquarie is a wrap. What a fantastic weekend, walk in a beautiful rainforest, barbeque, beer and red wine in majestic setting with old mates. Wonderfully entertained all afternoon with live music from classmates. Get taken out for a trip along the Hastings River in 2 Marine Rescue boats, learn something about one of our emergency services, get fed with great barbeque chicken wraps.
Many thanks to main organisers Tim Connell, Stephen Ballantine, Colin Cussel and Graham Gibbs. A special shout out to both Stephen and Graham who separately came down with Covid and had to miss most/all of the weekend
COME ALONG TO THE NEXT ONE, IT'S A BALL. 100% GUARANTEED FUN !!!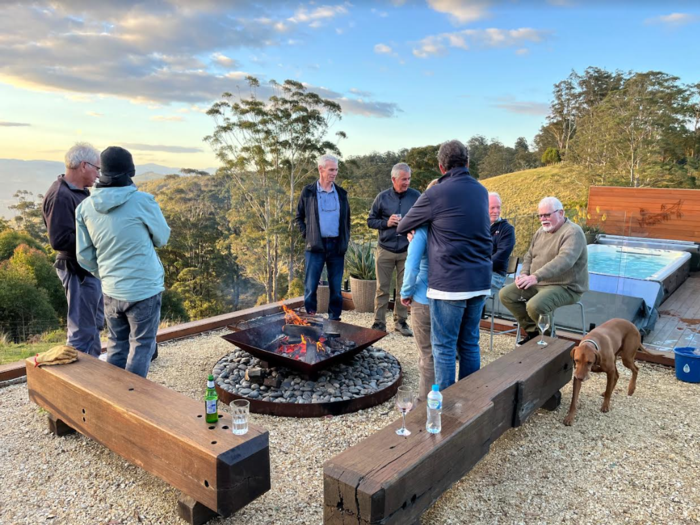 Tickets for the 50th Re-union and next day After Party now on sale
Tickets are on sale at $99/person for the 50th Re-union at the Manly 16' Skiff club on Saturday 28 October 2023, 6:30pm. Cost includes food and venue hire. Drinks can be purchased separately at the bar. Will be a great night catching up with old mates.
Tickets at $49/ person are also available for the after party the next day at the Narrabeen Surf Club starting at midday. Cost will include a barbeque lunch, drinks can be purchased at the bar. We are organising the considerable talents in our class to put on a musical extravaganza. Should be an absolute hoot!.
Partners welcome and encouraged to come along to both events.
The ticket price includes some money left over that will support the costs of maintaining our website for another 10 years. We are collecting monies now as the bookings for both venues need to be confirmed shortly with a larger deposit.
Please make payment to
Account Name NSBHS1973
BSB 062225
Account# 10305625
Reference Your name
From the amount deposited we can work out which events and number of persons attending. We will update the website on those attending for confirmation of receipt of monies.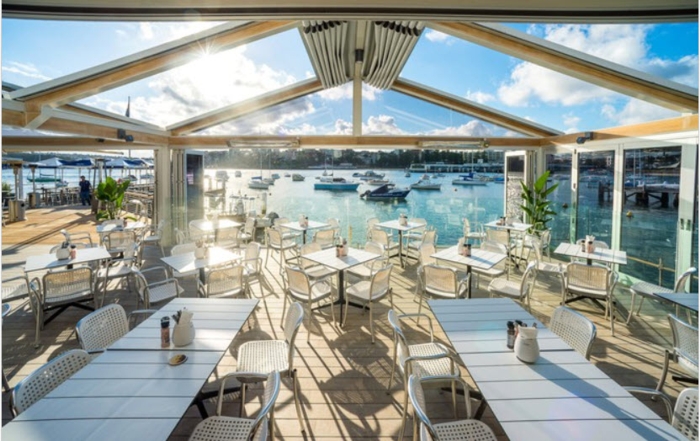 Manly 16' skiff club - venue for the 50th Re-union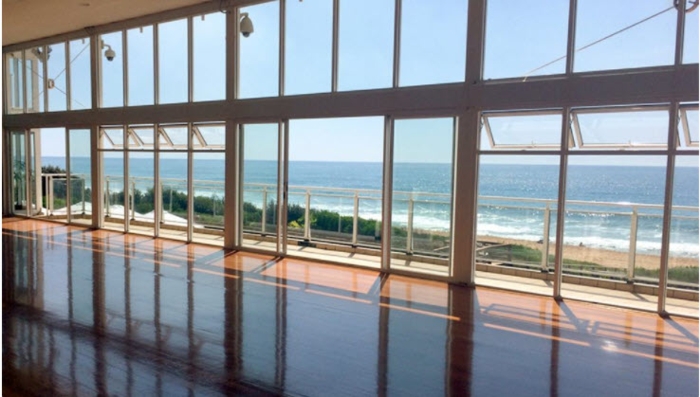 Narrabeen Surf Lifeaving Club - the after party
Old Falconians Dinner 6pm Friday 22 September 2022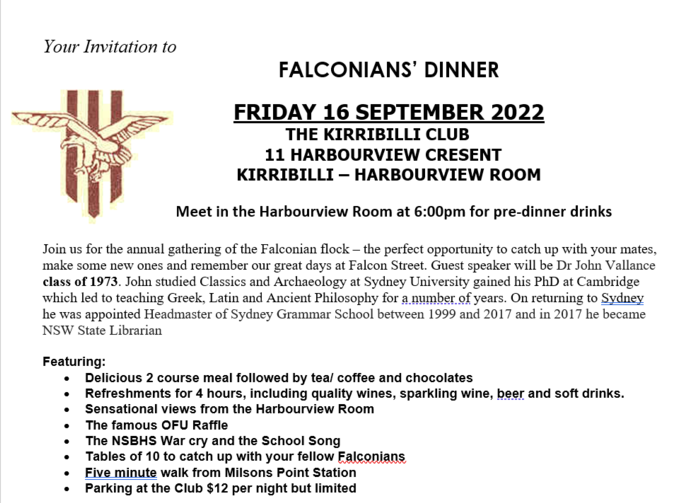 Booking Form click on this link /000/1/3/3/23331/userfiles/file/Annual%20Dinner%20invitation%202022.pdf