Tue 20 Dec Balmain Walk & BBQ at Keith's Place (updated 19/12/2022)
As a minor change to arrangements please come to my place 3/9 Longview Steet, Balmain first then I can drive everyone to East Balmain for coffee and start of walk. We will finish walk a little earlier at around 12:15pm and start BBQ around 12:45pm John Casey has arrived in Australia though suffering a sore neck from the flight.
We will start the walk at East Balmain wharf and make our way to Ballast Point Park, over to Yurulbin Park then pass Dawn Fraser Pool and the way to my place.
Most of the walk is on flat ground.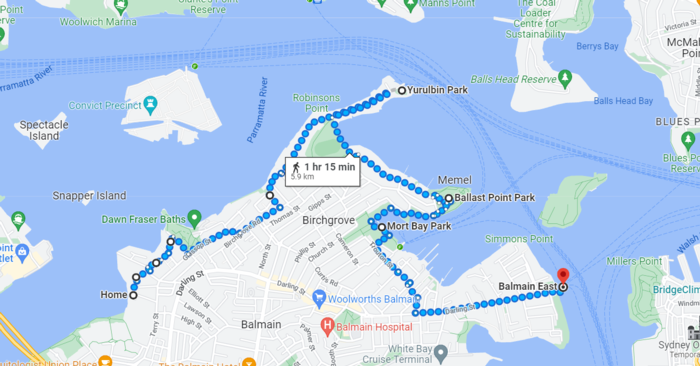 For those who want even more exercise bring along your costumes and you can go kayaking from out the back of our apartments. Otherwise it is just a very pleasant way to spend the afternoon having a quiet beer/wine in the backyard enjoying laughter and conversation with old friends.
Please let me know via email keithrlongworth@gmail.com or text/phone 0417 277 112 if you are going to come along so I can plan meat/fish for BBQ and some beer/soft drinks. Bring along a bottle of wine or champagne for the afternoon.. All welcome including partners
Those Attending So Far
John Casey and partner Carol
Alan Bensoussan
Neil Rickard
Keith & Rosemarie Longworth
Morten Storaker
Norm Matheson
2022 Annual Luncheon - Mosman Rowers
Another great day with old mates. A couple of late scratchings of Geoff Baxter who became a close Covid contact and Adrian Graham whose daughter has kept him waiting a little longer for a new grand child. Especially pleasing to see some old friends come along who we haven't seen in a while. Paul Russell, Mark Epper and Neil Warren have been life long friends from school days and were all there. Great also to catch up with Paul O'Donnell and Raoul Hawkins as well as that great bunch of friends who come along to all these events including our favorite teachers Bernie Newsom and Greg Bell.
A special thanks to Bill Lyons and Ken McLouglin for arranging this years luncheon.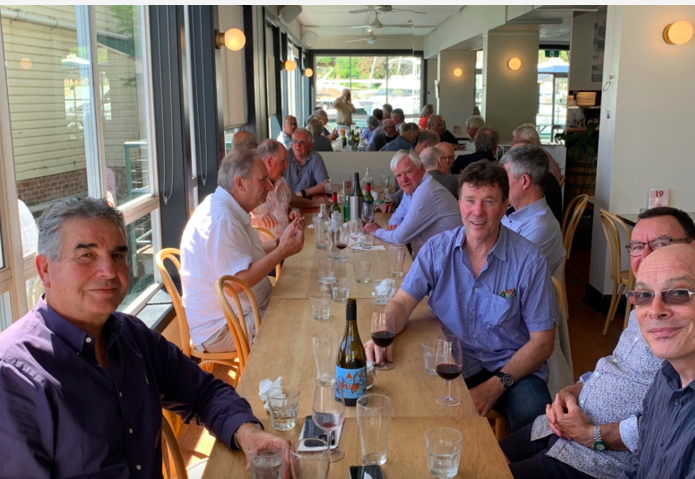 Attendees
| | |
| --- | --- |
| Bruce | Batterham |
| Greg | Bell (Teacher) |
| Peter | Brooks |
| Greg | Clark |
| James | Daniel |
| Mark | Epper |
| Stephen | Gellert |
| Raoul | Hawkins |
| Andrew | Hoyle |
| David | Ivers |
| Rod | Leonarder |
| Keith | Longworth |
| Bill | Lyons |
| Ken | McLoughlin |
| Bernie | Newsom (Teacher) |
| Paul | O'Donnell |
| Neil | Rickard |
| Paul | Russell |
| Peter | Sheldon |
| Neil | Warren |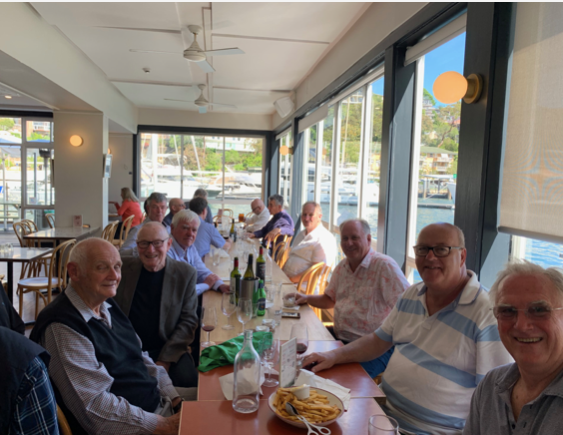 Some musings from James Daniel on the event
"Bill great to hear your talk around the School Moto "Vincit quit si vincit " it had the enthusiasm of a Ist XV Captain ! The DNA is still there . Bernie did you mention you had some more information on the Moto ? Would be great to hear about it
So many catch up stories, a couple that comes to mind that I would like to share, and fellow classmates please correct me / add if I have got it wrong
Rod Leonarder
From his experience giving me tips if a DA next door is approved , which has just happened to me, thank you Rod .
Paul O'Donnell
How your original Geo- physics degree and other related work experiences have recently got you involved in remediation of defence sites , fascinating!
Greg Clark
The story that you would be busy this weekend with your Camp Kedron Retreat Centre at Ingleside looking after Children with Down's Syndrome , this has affected our wider family , so I would like to "take off my hat " to you on that .
Paul Russell
Your Qatar experience, especially with the World Cup starting and looks like it is going to be a pub with no beer event "🙃
Re-invigorating Facebook Group
We are looking to re-invigorate our private Facebook group for North Sydney Boys High School Class 1973. You might have recently received a Friend request from Keith Longworth and subsequently an invitation to join this group. Any classmate who wants to join this group please send me an email to keithrlongworth@gmail.com or a Friend request via Facebook.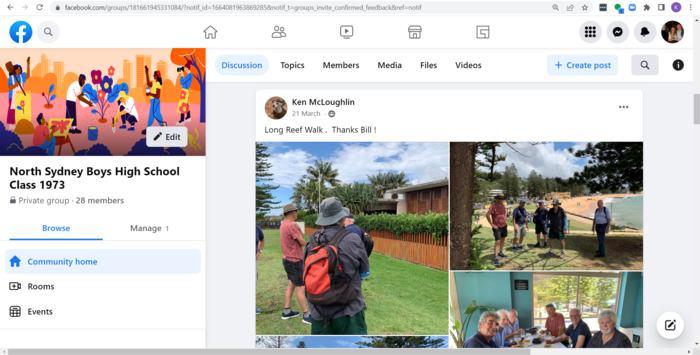 Old Falconians Dinner 6pm Friday 22 September 2022
Stephen Ballantine was booked to come along to the Falconians Dinner. We will keep a place for him with us on the night. If you intend to join us please book your tickets before 9 September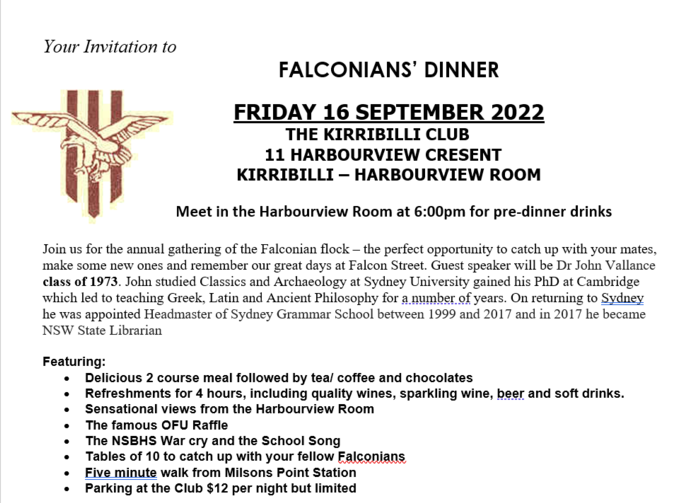 Booking Form click on this link /000/1/3/3/23331/userfiles/file/Annual%20Dinner%20invitation%202022.pdf
Stephen Ballantine (1955-2022) - Rest in Peace Good Friend
Such a moving memorial to a very memorable person. You can see the full service on this link: https://events.lifestreaming.au/?nid=8b2722b6-c38f-4d81-81e6-ddba3a721b08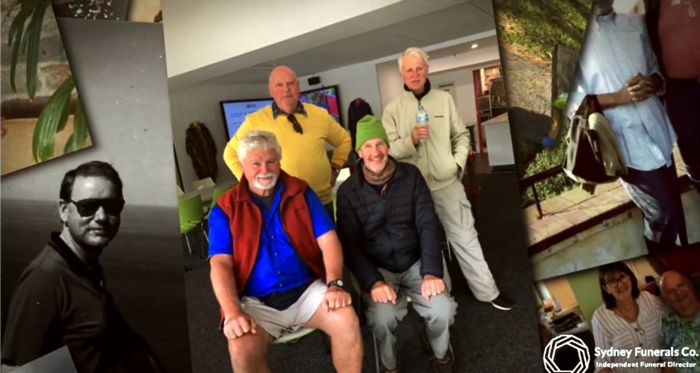 Port Macquarie 30-31 July 2022 (updated 1/8/2022)
Well Port Macquarie is a wrap. What a fantastic weekend, walk in a beautiful rainforest, barbeque, beer and red wine in majestic setting with old mates. Wonderfully entertained all afternoon with live music from classmates. Get taken out for a trip along the Hastings River in 2 Marine Rescue boats, learn something about one of our emergency services, get fed with great barbeque chicken wraps.
Many thanks to main organisers Tim Connell, Stephen Ballantine, Colin Cussel and Graham Gibbs. A special shout out to both Stephen and Graham who separately came down with Covid and had to miss most/all of the weekend
COME ALONG TO THE NEXT ONE, IT'S A BALL. 100% GUARANTEED FUN !!!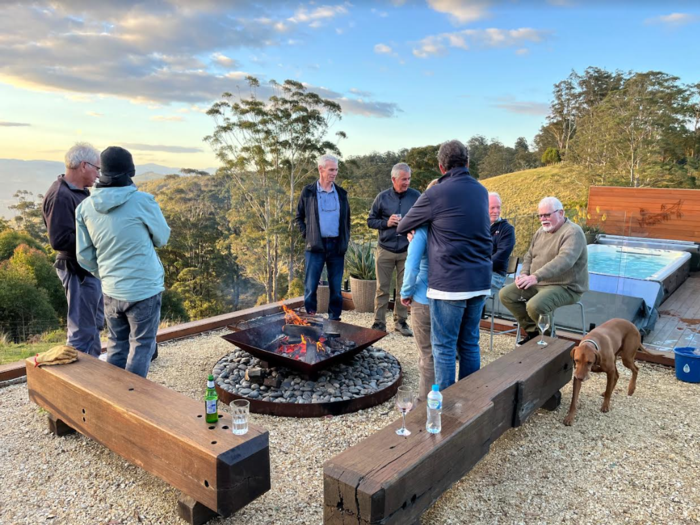 Port Macquarie 30-31 July 2022 (updated 29/7/2022)
More fun filled activities with your old classmates at Port Macquarie on the weekend of 30-31 July. Many thanks to Stephen Ballantine, Tim Connell and Colin Cussel for organizing. Please advise via the Forum if you and partner are likely to attend. Great lineup of attendees now, always room for more. Preferred accomodation is The Waters Edge - http://www.watersedgeportmacquarie.com.au/ Obviously feel free to go upmarket or downmarket if you wish.
Saturday
Meet at the Water Edge hotel at 9:15am for a 9:30 departure to Comboyne and the rainforest.. A 12 seater bus will leave Port Macquarie with an hours travel to the rainforest in the Boorganna Nature Reserve. Many thanks to James Daniel who is "skipper" and will drive the bus. So as not to have to stop enroute please purchase your alcohol for the barbeque (BYOG) on the Friday night in Port Macquarie or bring it from home. James contact number is 0451511290 or Steve Ballantine 0437437027. There will be a small charge for the minibus hire, will sort this out later with those travelling on the bus.
As we have some classmates with limited mobility the walk at the rain forest.have been shortened. Final arrangments are with Tim Connell on the day. Track may be wet so probably a good idea to bring a second set of shoes and clothing for barbeque.
For those travelling direct to Comboyne and arriving early you can go directly to Tims place at 481 Ponsford Road, Comboyne, otherwise everyone will rendezvous at corner of Wingham Road & Ponsford Road at 10:30am Saturday.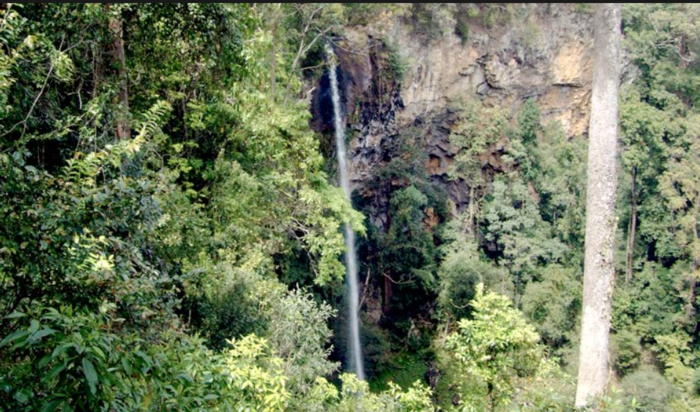 After the mornig walk it is back to Tim Connell's' gorgeous Stella Vista Farm in Comboyne.for a barbeque at 12:30pm and return to Port sometime that evening.
Sunday
Graham Gibbs has unfortunately caught Covid over the last couple of days and is a late scatching from festivities. He has nevertheless arranged that tour and boat ride at the Marine Rescue to still go ahead at 11am on Sunday. Marine Rescue is a short walk from the Waters Edge at 11a Buller Street, Port Macquarie . You can meet Greg Davies contact 0437 492 484 and he will provide a tour and boat ride. There is some logistics around the number of perople on the Marine Rescue boat at any one time so will leave it to Greg to work it out on the day
Graham, hope you recover quickly from Covid and many thanks for arranging everything for Marine Rescue event. You will be missed.
For those interested a trip to Timbertown at Wauchope is being organised for Sunday afternoon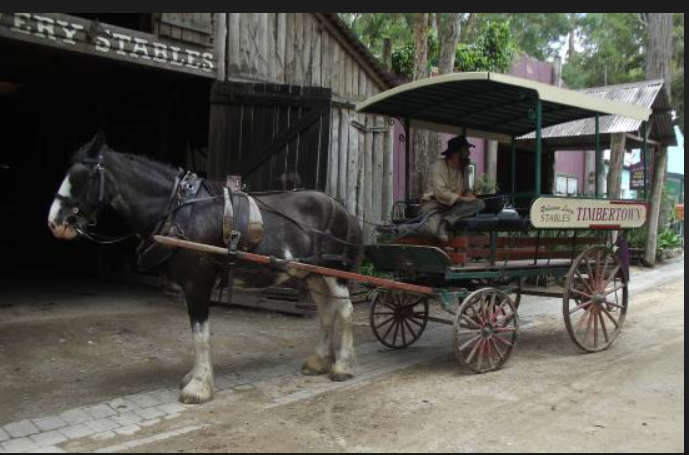 Boorganna Nature Reserve - Colling Road, Comboyne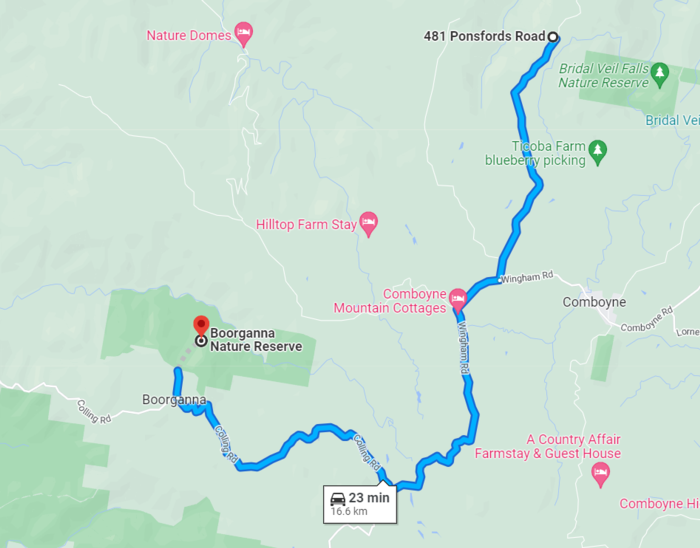 Tim Connell's Stella Vista Farm 481 Ponsford Rd, Comboyne. Tim's contact number if required 0407917073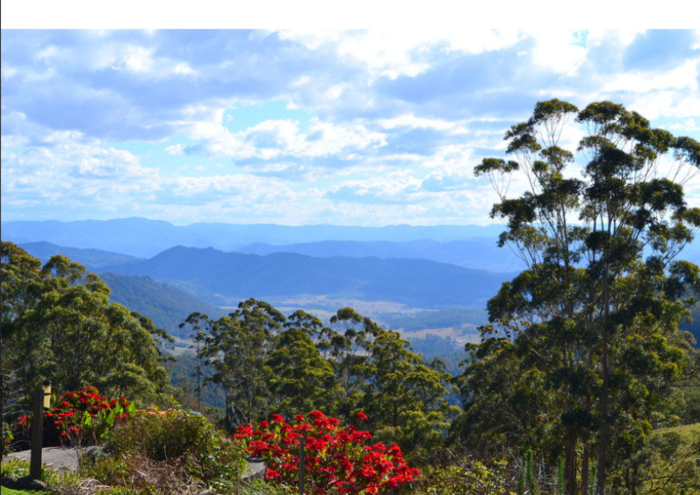 Attendees
Stephen Ballantine
Colin Cussel
Tim Connell
Graham Gibbs (late scratching - the double red lines of Covid in the last couple of days, get well soon)
James Daniel
Ken McLaughlin
Neil Rickard
Glenn Thomson
Brett Hannaford & Fiona
George Mavros
Ian Brookes
Neale Morison
Bruce Batterham & Lisa
Morten Storaker
Keith Longworth
Andrew Hoyle & Sue
Jo Hill
Geoff Boulton
A number of classmates will no doubt descend on Port Macquarie on the Friday night with some leaving on Monday. Others may wish to make a single overnight stay on the Saturday night but still catch up with all the activities. Others may stay forever after being convinced by North Coasters that the area is the best in the world.
There is a 100% guarantee that if you come along you will have a great weekend. Everyone welcome, both classmates and partners.
Annual Luncheon - Mosman Rowers 19 Nov 2021
What can we say, a great day catching up with old mates. Don't worry if you missed this one, we are going to have one every year !. See Forum for more photos and video.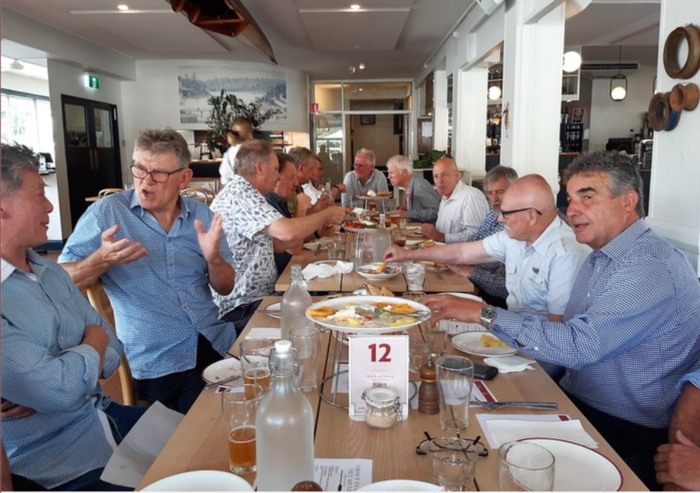 Those classmates who came along this year included
| | |
| --- | --- |
| First Name | Last Name |
| Bruce | Batterham |
| Geoff | Baxter |
| Alan | Bensoussan |
| Ian | Carragher |
| Greg | Clark |
| Greg | Crowe |
| James | Daniel |
| Laurie | Foy |
| Andrew | Hoyle |
| Rod | Leonarder |
| Keith | Longworth |
| Bill | Lyons |
| Norm | Matheson |
| George | Mavros |
| Ken | McLoughlin |
| Bernie | Newsom |
| Neil | Rickard |
| Peter | Sheldon |
| Bruce | Watson |
Clontarf to Grotto Point Lighthouse/Dobroyd Head Walk
What a fantastic day!!! Weather was superb, started off at Clontarf at 10am and walked to Grotto Point Lighthouse.
Those on the walk
James Daniel
Bruce Batterham and partner Lisa
Norm Matheson
Bill Lyons
Keith Longworth
These grow plus vitamins really seem to be working. I used to be shorter than Bruce once.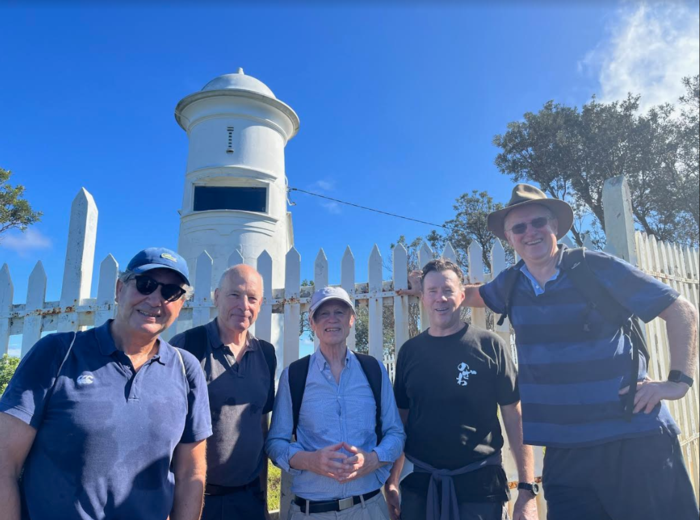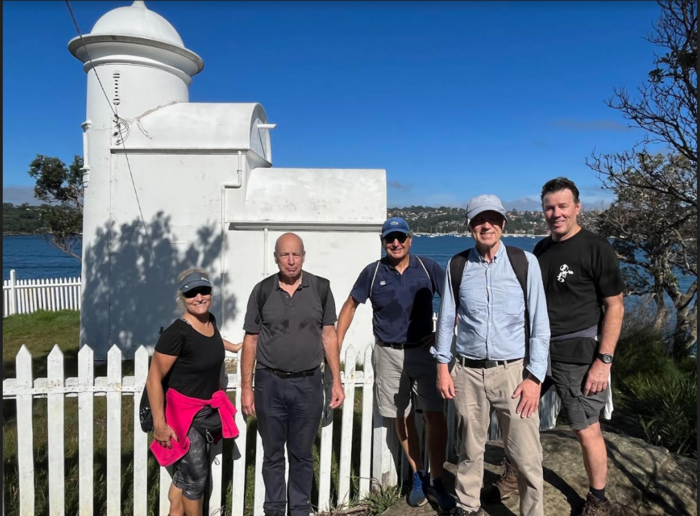 After Grotto Point Lighthouse we walked down to the the old huts at Craters Rock which was challenging but totally worth it. Overall the walk was 4 hours with all the extra trekking we did. Got back to Clontarf for drinks and fish/chips on the beach at 2pm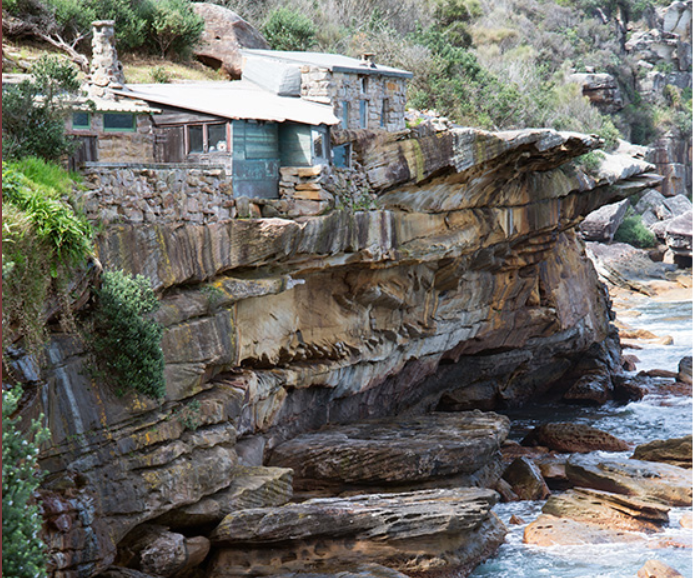 We even saw a wallaby on the walk.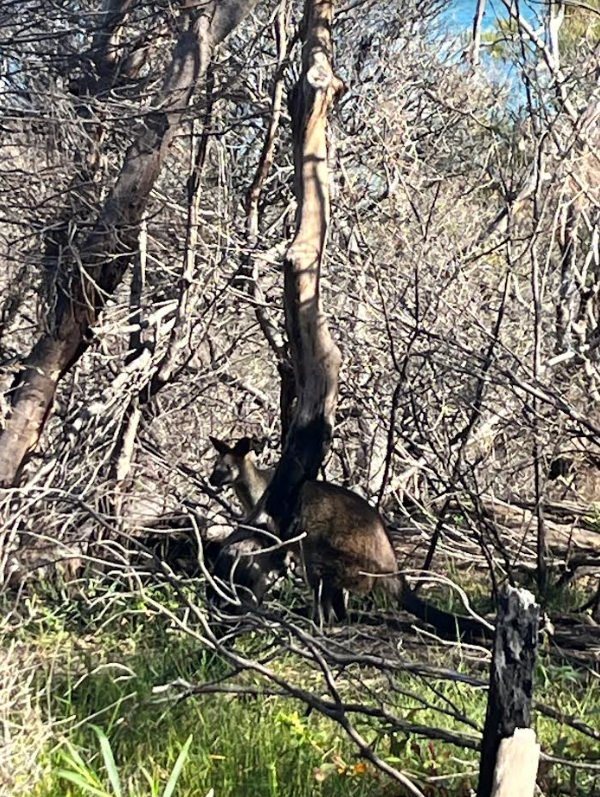 Rosemarie Longworth and Scotty Longworth (dog) joined us for a late lunch. Drinking beers and good wine after a long walk with great friends. Wow it doesn't get much better.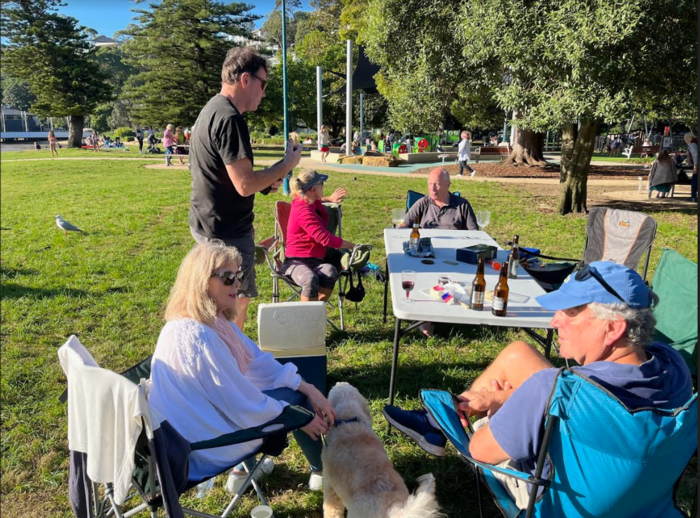 Greedy Smith
Mark Simmonds - tenor sax plus Steve Elphick double bass